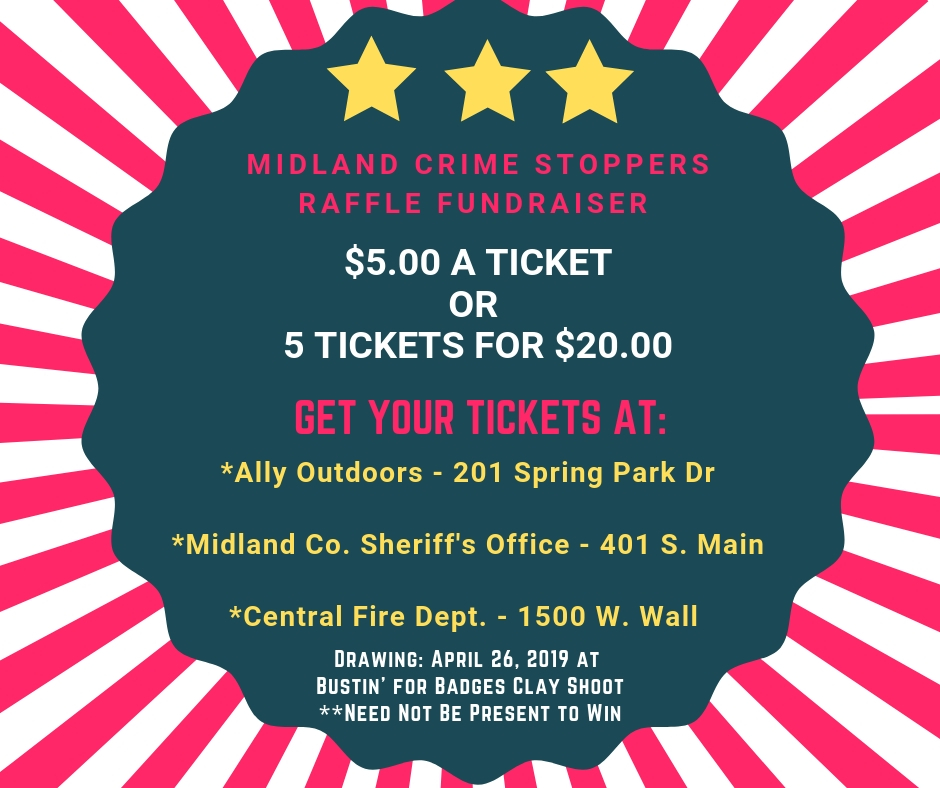 Our spring raffle fundraiser is underway! Tickets are $5 each or 5 tickets for $20.00!
Tickets are available at: Ally Outdoors, Midland County Sheriff's Office -Public Safety Office and at the Central Fire Department!
1st Prize— $1,000 Ally Outdoors Gift Card
2nd Prize—$500 H-E-B. Gift Card
3rd Prize— $400 Woodhouse Day Spa Gift Card
4th Prize—$300 Ally Outdoors Gift Card
Midland Crime Stoppers is a 501 c3 nonprofit and funds raised will assist with the operational needs of the program which assist local law enforcement in getting criminal offenders off our streets.